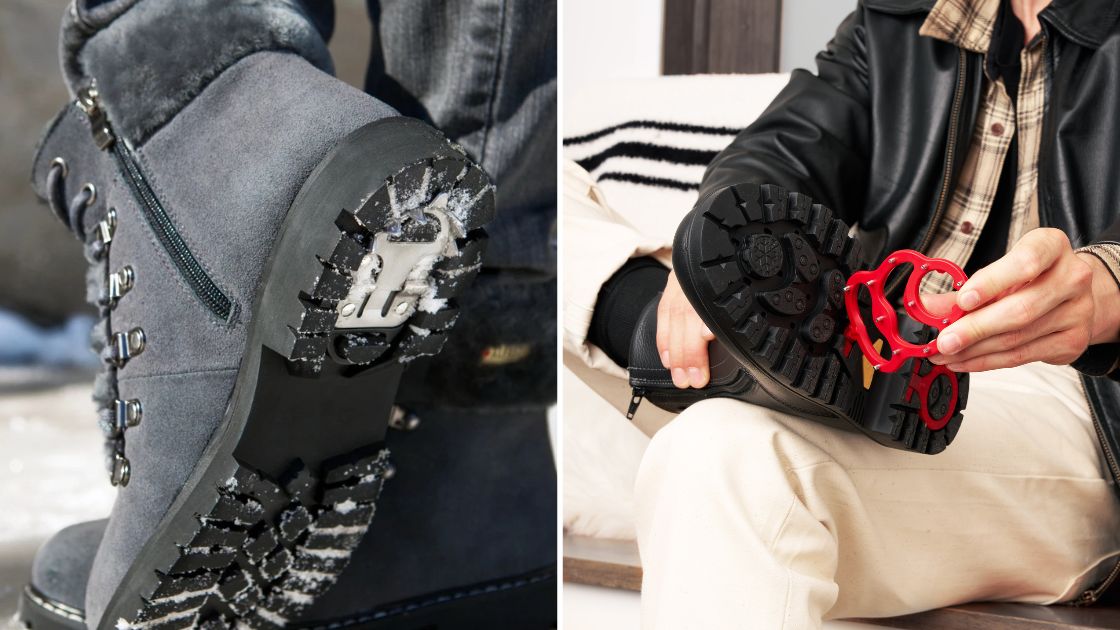 Pivoting or Retractable grip - How it's working and how to choose what's right for you
Looking for the best boots with retractable cleats?
Do you live on the West Coast or Southern Ontario and have to deal with frost and freezing rain? There is an ideal grip system for optimal adherence on ice so you can walk on your driveway or sidewalks with confidence.
You live in Quebec or in the Maritimes and have to walk in the snow but don't always know what's underneath? You ever slipped on ice covered in snow? We have the perfect grip solution for you too.
Let's explain the two grip systems we offer.
Pivoting cleats
Made of two pivoting components, you can flip either the front or the heel cleats, or both, for best adherence. Each polyurethane component contains several short metal cleats.
Retractable cleats Flipgripz®
Made of stainless steal, this system is the most durable. It's our exclusive technology. The perfect retractable ice cleat for canadian winter : we invented it ! The system is embedded in the rubber sole and can be flipped open for full adherence on any type of surface.
Discover Alfrec C. grip systems and enjoy winter like never before.
---